Tornadoes

Iíve always had a fascination with whirlpools and tornadoes. In October 2002, I finally realized that I had to build a tornado generator. The result is pictured below (the tornado is about 5 feet tall).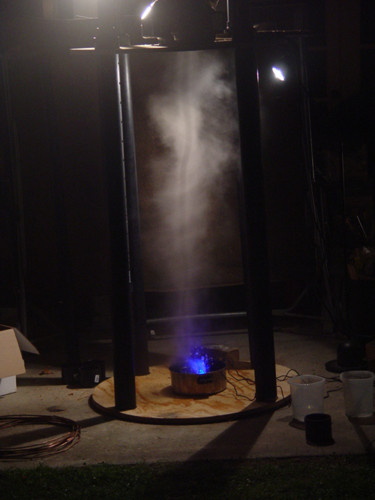 I found the tornado generator to be very beautiful and fascinating. Shortly after building it, I realized that I couldnít stop there. During the week before winter break, I definitely spent more time thinking about the next tornado generator than I did thinking about classes/finals. In the process, I actually learned a lot about the physics of tornadoes and how they form in nature. Ok, thatís enough talk for now. With the much-appreciated help of two friends over winter break, I completed the next version (note: next, not last ;)), here are some pictures:










---
Back to the main page
---


Tesla Coil and other electrical demonstrations
---
All content on this page is copyright © 2003 by Daniel Greenhouse. All rights reserved.